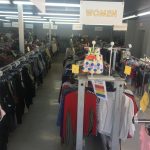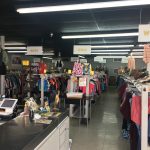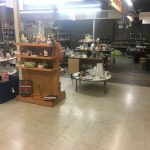 What People are saying…
"Absolutely My Favorite Place To Shop. I would give this place more than 5 stars if possible. The people there are so friendly, they actually treat you like family. The inside of the store is so well decorated, courtesy of Clay. Kelsy at the check-out is the best. Chance which I have recently met welcomed me the second I walked in and remembers to call me by name (nickname) but that really makes me feel welcome and appreciated. Mr Gerard Morgan also so friendly to everyone. I can't leave out Brandon, my special friend that prays with me when I'm in need. The best part of it all is what this place stands for. It is such an awesome program and do amazing things for these guys that were once lost and has lead them back to the path of Jesus Christ. I love everything about this place and the people involved. God bless them all."–Lois
"I would like to commend Brandon and the rest of the workers at the Crowley store for being such an amazing team and their attitudes towards others makes shopping there a real pleasure. Not only are they extremely professional, they treat you with respect and as if you were family. As a local guide I give this store 5 stars and 2 thumbs up. Please let the guys know what they are doing is greatly appreciated and does not go unnoticed."– Sincerely, Lois. Returning customer.
"Great staff and great prices good selections"–Deborah
Great sales!!Great stuff!!Friendly people, and your money goes to help others.–Juanitia
"Great people good price and great stuff"–Mary
"I love the decor they have. i found some nice magnolia decor and hummingbird items too. i love the workers there."–Tracie
"Very friendly, great prices! I love this place. I also love what my money is going for."–Dooby
"Pick up staff is completely awesome. Nice and polite."–Barbara
"The friendly staff and the way the store is laid out. Neatly and easy to find the items."–Lillie
"Prices are very fair, the staff is wonderful and helpful. It's nice what this place does with its proceeds. Giving people hope for a better life. God bless this place."–Brian
"Every dollar spent here goes to fight drug addiction. Consider stopping – Consider shopping – Consider giving – the location offers pick up service"–Ruby
Wonderful! Fantastic!
God miracles at work!
"I don't believe there is any true words to describe, the feeling of shopping at the Way. Customer service is great. Always time to share the word of God. And a prayer if needed. A true blessing to see God's work right in front of your eyes My favorite place to shop."–Lisa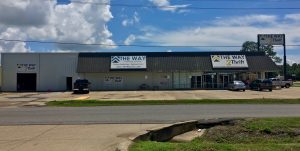 The Way 2 Thrift Crowley
1828 N Ave G
We operate resale shops to support The Way Training Center. 100% of our proceeds are used to support our Christian discipleship-training program. We help individuals who struggle with addictions. Every penny that you spend in our stores go to help an individual find freedom from the effects of drug & alcohol addiction.
These stores offset the cost to house and train students. These stores allow The Way Training Center to offer services to the community at little to no cost to a student and/or his family. Our resale stores are also part of our vocational training program. They are avenues for our students to learn a trade and receive experience in the retail marketplace. Our resale stores are opportunities for students to receive customer service experience, learn managing skills, and receive organization skills, just to name a few. Through your shopping, you partner with us to offer hope to a world plagued by the drug epidemic.
Check out our TWO locations: 1828 N. Ave. G Crowley, LA & 1409 The Boulevard Rayne, LA
Our hours of operation are M,T,T,F,S–9-5. W-9-5 & Closed Sunday.
Remember– Shopping with us ENDS drug addiction.